PACKING SYSTEM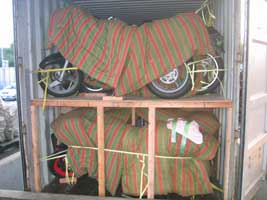 FOR BIG BIKES
In big bikes packing, we tied up each of them with tapes, thus don't hurt them. some parts are detached from them to be scaled down the size so that put more stocks than the initial state. The detached parts are packed, and taken into the container.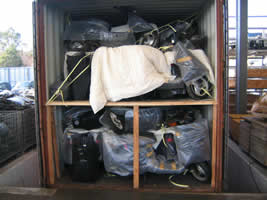 FOR SCOOTERS AND BUSINESS BIKES
When packing motorcycles, we always use cardboards and blankets not to wound our merchandise.In addition some bikes are tied with tapes so that you don't need to worry about collapse of cargo on the way to your country even if the container tremble on the sea.